On the button document solutions since 1988'
In recent months both Ricoh and Develop have launched brand new MFP ranges.
The Ricoh IM C and Develop i-series MFP's offer the latest in technological advancements. This includes large tablet like operator panels and app led functionality.It also allows compatibility with Google drive, Dropbox and other Cloud based applications. 
One of the fastest growing aspects within the industry is mobile connectivity. These systems offer a mutiltude of options to ensure compatibility with both Apple and Android equipment, NFC and guest connection.  This allows the main network to be bypassed and is not utilised or compromised by a temporary user.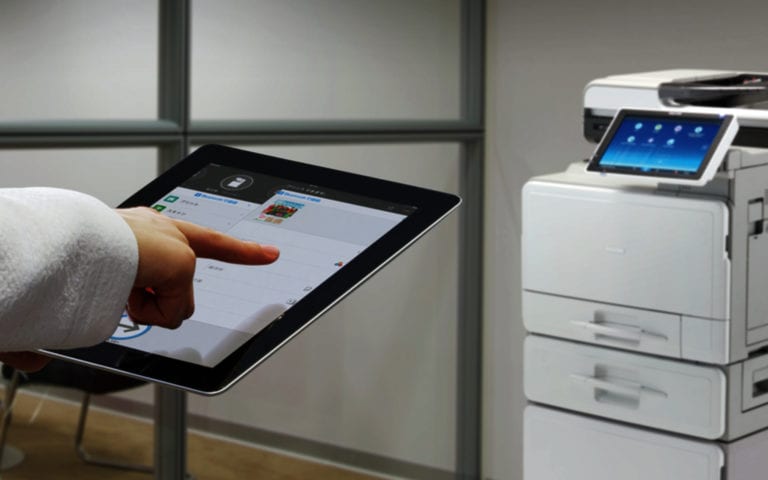 Security is becoming a prominent subject within most businesses . These latest products incorporate additional measures to ensure they do not compromise this.
Environmentally both manufacturers fully embrace the ethos of sustainability in terms of production methods and also the increasingly higher proportion of recoverable and recyclable parts that go into the machines. For full details please look at the relevant manufacturer's website.
As ever businesses are continuing to look at cutting costs. We believe with these offerings we will not only supply you with the very latest in MFP technology but also help drive down your operating budgets.